At BackBay, we're proud of the talented people who make our firm great. They go above and beyond for our clients, ensuring we provide top-notch financial services-focused PR, content, and marketing support day in and day out.
To recognize the BackBay members #BuildingBrands behind the scenes, we'll be shining a light on individuals regularly to give you a glimpse into our team, their unique talents, and what life is like working at BackBay Communications.
Meet Stephen Fishleigh, the Director leading BackBay's London office.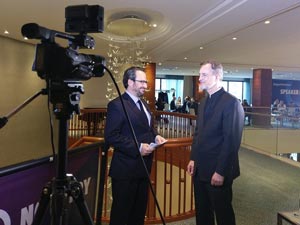 What's your favourite part about working in Communications?
At one end, it's thinking strategically about a client's challenges, understanding their aims, and working with them to develop a programme to help them achieve those goals. At the other end, and true to my media relations roots, I still get a buzz from scoring a great piece of coverage for a client.
What made you want to join the Communications industry?
When I started out, it was the thought of working closely with the media, having the opportunity to write and place articles, and being a part of shaping the news agenda. I will always remember the first front page coverage I was involved with, the first article I placed and the night I spent connecting my client, a currency markets expert, with national and international news reporters as the EU Referendum results were coming in.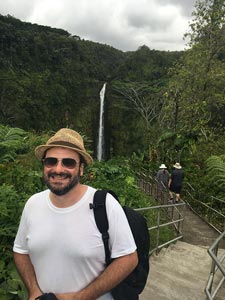 What topics are you currently interested in?
I'm fortunate that I get the opportunity to work across a range of clients so I get to see a lot of different issues across different industries, but I think something that's common across all of them is the impact of technology. From the internet and digital technologies to automation and AI, we are in a period of profound change that's creating new business models, turning entire industries on their head and leading to huge shifts in society and politics. On a personal level I find this exciting and frightening in equal measure, but it's definitely an interesting time to be in corporate communications as clients respond to the challenges and opportunities all of this change is generating.
Describe your time at BackBay in three words.
Varied, educational, fun.
What did you want to be when you grew up?
I come from a family of teachers so I had always assumed I would become a teacher too. And then I saw Top Gun and all I wanted to do was to become a pilot; a naval aviator like Maverick or commercial pilot on a low-cost airline, I didn't care. Poor eyesight and a lack of aptitude in physics ultimately put paid to that ambition.
 What has been your favourite project while working at BackBay?
There have been so many and they've all been so different – whether it's been company launches, branding and messaging research projects, supporting client events or researching and writing white papers; they've all been fun in their own way. I don't think there's a particular project that stands out, it's more working across such a variety.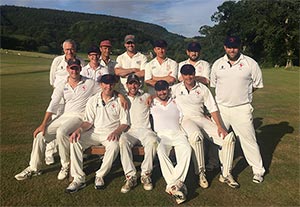 What do you like to do when you're not in the office?
I'm a big cricket fan – both playing and watching (I'm far better at the latter). I don't think there's a better game; it's physically and mentally demanding, and requires huge skill, concentration and confidence to be any good at it. It's both the ultimate team game and individual sport at the same time.
I also love food; whether it's eating out or cooking at home. I don't often have time for it in the week but still enjoy knocking up quick meals (Jamie Oliver's 5 ingredients book has been a godsend) but really like to spend time in the kitchen at the weekend making nice meals with great fresh ingredients and a glass of wine or beer in hand.
I also enjoy gardening – not easy living in a third floor flat in central London, but have a small roof garden I tend to – travelling and music. I enjoy nothing more than browsing second-hand vinyl shops to add to my collection.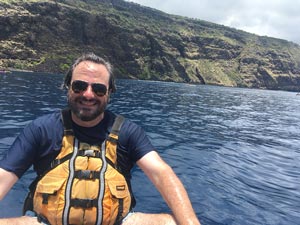 If you could give a piece of advice for new Communications professionals, what would it be?
Be open-minded and listen; whether it's with your colleagues or your clients. Taking time to really understand the challenge or objective in front of you and being open-minded about the different approaches available will help you land on the best solution and provide the right advice.