Vice President, Head of Impact Investing & ESG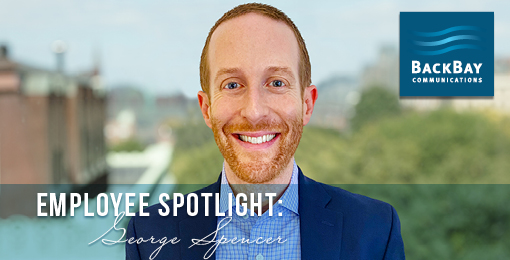 For investors who are passionate about the impact they generate, a strong communications program is critical for attracting new capital.
Why is it important for impact investors to think about communications?
Investing for positive impact, in addition to financial return, requires substantial firm expertise and resources. So, it is vital for impact investors who are doing this important and challenging work to capture the full value of their efforts. Communications are essential. Without an effective storytelling and amplification strategy, even the most impactful investing may go largely unnoticed. More importantly for investors who are passionate about the impact they generate, a strong communications program is critical for attracting new capital. Ultimately, that capital inflow allows impact investors to drive greater and deeper impact. At BackBay, we see effective communications as a bedrock of impact investing success.
How has the impact investing community evolved over the last few years? What are the latest opportunities and challenges?
The dominant change has been the vast increase in interest throughout finance in the work that impact investors are doing. We see this both in the mainstreaming of ESG considerations and in the record amount of new capital globally that specifically targets positive social and environmental outcomes. (According to the Global Impact Investing Network's new estimate, that total now stands at USD $1.164 trillion worldwide.) The opportunity embedded in this evolution is very real: As asset owners increasingly expect asset managers to include some consideration of real-world outcomes in investment decisions, managers can attract additional capital by differentiating themselves on the basis of the impact they produce. The flip side of that coin, however, presents the challenge: As more investors are talking about their ESG considerations and their impact, it has become more difficult to break through the noise and competing claims. Our team believes that robust communications are critical in this evolving context of opportunity and challenge.
Does 2023 look different from 2022 in terms of themes impact investors should be thinking about or planning for in communications strategies?
The so-called "ESG backlash" has been one of the most prominent narratives in the broader sustainable finance space throughout 2022. In some regards, the flurry of questions surrounding the meaning and marketing of ESG has been a healthy washout after a period of skyrocketing growth. But the underlying reality is clear: Market participants are growing more sophisticated in their understandings of the ESG considerations and impact investing. The market is increasingly eager to see impact communicated clearly – and to see data backing up the impact messaging. In 2023, we expect this trend to become more deeply established. As interest in impact grows, impact investors will do well to recognize smart, well-planned communications strategies as an essential tool.
How does your background help you to advise BackBay's clients?
I hope that clients find my background to be an unusual combination of useful experience. My years at the Global Impact Investing Network were tremendously instructive for learning "the language of impact investing" and the industry's most essential principles. While at the GIIN, my work to produce thought leadership content, podcasts, and other external communications taught me how to discuss impact with rigor and credibility that equals the ways we typically discuss financial return. Prior to that, I spent more than a decade as a broadcast journalist. Journalism seared into me the fundamental components of compelling storytelling and a knack for recognizing important details. At BackBay, I am fortunate to meld my journalism background with my impact investing experience in ways that serve our clients.