What do you enjoy most about your job?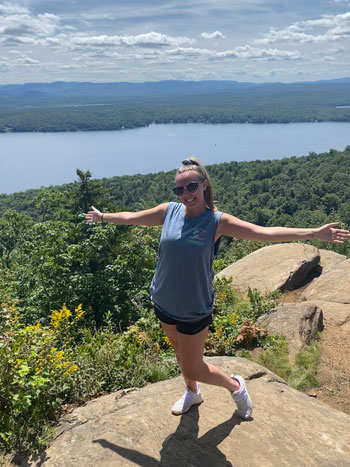 Every day working in PR is a new adventure, and that's one of the aspects I love most about it – no two days are ever the same. At BackBay, I have the opportunity to work with a diverse range of clients on a wide array of projects, tasks and campaigns. One aspect of my work that truly energizes me is my involvement in multiple brand research projects. These projects involve delving deep into a brand's identity, messaging, and public perception. It's a fascinating process that allows us to uncover the core essence of each brand and understand how it resonates with its target audience. The insights gathered through this research are invaluable in shaping effective PR strategies that elevate the company's reputation and visibility.
Another one of the most alluring aspects of working in financial services PR is the constant exposure to diverse subjects and industries through our client base. From established financial institutions to up-and-coming startups, I have the privilege of working with a broad spectrum of clients. This exposure not only enriches my professional expertise but also allows me to continuously learn and expand my knowledge in various domains. I enjoy the fact that working in PR grants me the perfect blend of variety and excitement, where each project holds its own set of rewards.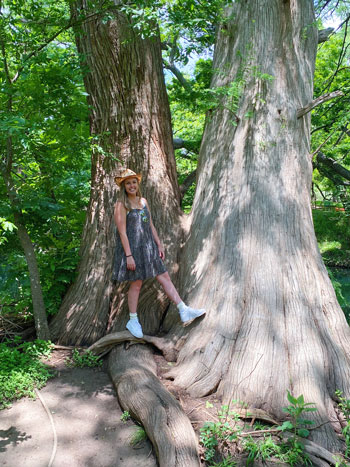 What do you like best about working with (ESG/Impact) companies?
As an Account Supervisor on the ESG and Impact Investing team, I find great fulfillment in working with clients who are deeply committed to investing for positive change in the world and I enjoy having the opportunity to amplify their impactful work. From affordable housing to sustainable agriculture to renewable energy, it is incredibly rewarding to witness the transformative power of capital allocated towards meaningful initiatives. It's inspiring to see the synergies between financial success and sustainable impact, and to be in a position to promote innovative solutions that align purpose with profit.
Moreover, the dynamic environment of impact and ESG investing challenges me to think creatively, stay informed about emerging trends, and adapt my communication strategies to effectively engage with the diverse audiences of our diverse client base. Overall, I take great pride in knowing that our team's efforts contribute to client success in driving positive change, and I am grateful to have a job where the work deeply aligns with my desire to make a difference in the world.
If you could give a piece of advice for new Communications professionals, what would it be?
My advice to new communications professionals would be to embrace every opportunity for growth and learning. In the dynamic field of communications, it's crucial to be adaptable and open to new experiences. One of the many ways to do this is by involving yourself in as many different opportunities as possible. Seek out diverse projects, collaborate with colleagues from various backgrounds, and don't be afraid to step out of your comfort zone.
Describe your time at BackBay in three words.
Growth, Teamwork, Rewarding.
What is your favorite book?
My favorite book is "The Alchemist" by Paulo Coelho. Personally, "The Alchemist" is more than just a book; it's a profound source of inspiration. The book explores universal themes such as destiny, personal legends, and the pursuit of dreams, encouraging readers to discover the hidden treasures within themselves. Paulo Coelho infuses the story with spiritual and philosophical insights, exploring the concept of a Personal Legend – the idea that everyone has a unique purpose in life – and it encourages readers to pursue theirs. Like the book's protagonist, Santiago, I often find motivation from this story to continuously grow and evolve, both personally and professionally.