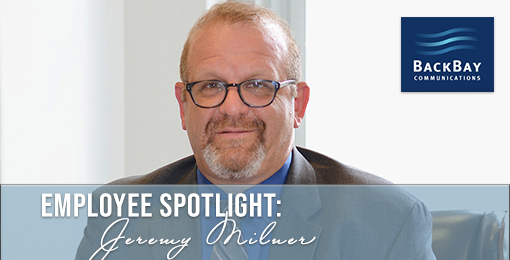 I've always been a news junkie, so combined with some solid writing skills and an inquisitive nature, communications was a pretty clear path.
At BackBay, we're proud of the talented people who make our firm great. They go above and beyond for our clients, ensuring we provide top-notch financial-services-focused PR, content, and marketing support day in and day out.
To recognize the BackBay members #BuildingBrands behind the scenes, we'll be shining a light on individuals regularly to give you a glimpse into our team, their unique talents, and what life is like working at BackBay Communications.
Meet Jeremy Milner, the Vice President who recently joined BackBay's Private Equity team.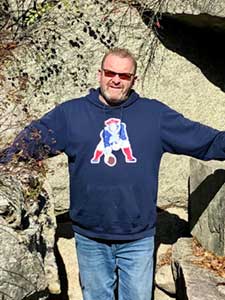 What's your favorite part about working in Communications?
I love taking stories that seem overly simple, or overly complicated, and figuring out what makes them stand out from the crowd. Sometimes it's the people, sometimes it's the process, and sometimes it's a combination of the two. Once you identify the core of what makes a story interesting, sharing it and seeing it resonate is how you know you've been successful.
What made you want to join the Communications industry?
My natural curiosity has always driven me to ask a lot of questions about what people do and how things work, and then I'd turn around to someone else and want to tell them about the interesting stuff I just learned. I've always been a news junkie, so combined with some solid writing skills and an inquisitive nature, communications was a pretty clear path.
What topics are you currently interested in?
I'm really intrigued by the growing number of private equity firms continuing to enter the market. With the amount of private capital under management nearly tripling over the past few years, and much of it still sitting on the sidelines waiting to be put to work, watching how this all plays out is going to be interesting.
Describe your time at BackBay in three words.
Just getting started.
What did you want to be when you grew up?
A newspaper reporter. I've always loved the challenge of taking a moment in time and capturing the details, the emotions, the context, all under the pressure of a deadline. The satisfaction of seeing the immediate results of telling a good story is hard to beat.
What has been your favorite project while working at BackBay?
Having only been here a few weeks, I'm spending a lot of time catching up on existing business, but working with the new clients who are just coming on board gives me a chance to have a clean slate and build relationships from scratch while still getting settled in to my new role.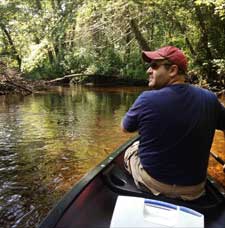 What do you like to do when you're not in the office?
I'm never opposed to an impromptu adventure, whether it's a hike in the woods or a drive to somewhere off the beaten path. Ideally, both are followed by a good meal wherever the locals are hanging out.
If you could give a piece of advice for new Communications professionals, what would it be?
Figure out what makes a good story, learn how to write, and spellcheck everything…twice.