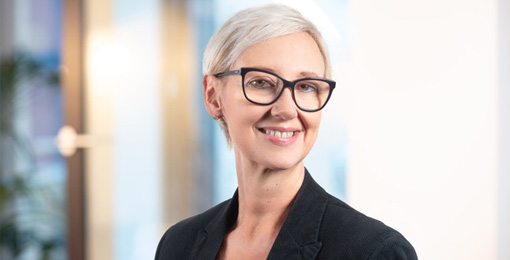 I'm proud of the traction we've been able to achieve through our thought leadership programme, and leveraging social and digital media in particular to amplify that with both existing and new audiences.
Can you tell us about the mission of innogy Innovation Hub and the story behind the firm?
We believe the future of energy will look completely different from today. Not only in terms of the business model, but also from a generation, grid and retail perspective. The answers aren't all out there yet, so energy companies can either carry on along the same path – while trying to do business more efficiently and cost-effectively than their competitors – or take a step back and say: "well, let's rethink what we're doing here, what will the future of energy actually look like and how we can get there?"
The view at, what was at that time, the energy utility RWE (later innogy SE) back in the summer of 2014, was that it is better being in the driving seat than being a follower and this led to innogy Innovation Hub being born in an internal change project.
One of our central insights is that it's not just the energy sector that is set to transform, but the entire energy ecosystem – effectively everything that uses or produces energy. For this reason, from an early stage we recognised the need to take like-minded partners along the way. We also worked on the understanding that not all of the answers come from within. Hence the network that we've established in a multitude of start-up hubs around the world, our very active role participating in accelerators and attending/running events. That's where the great ideas will come from. We partner with these start-ups and others to create the future of energy.
What role do you see technology playing in the future of energy?
At first, we tried to build our own companies and soon discovered that is not an effective model if you want to achieve scale and disrupt the whole sector. So then we looked beyond seed, to businesses that already have revenues, some customer traction and a product that has received validation in the market that we could either help to further develop or deliver into the core innogy business. Our investments span four focus areas that we believe will be the building blocks of the future of energy:
Smart & Connected: We believe buildings will independently generate as much energy as traditional This focus area includes PropTech and ConTech.
Machine Economy: We believe future transactions will take place machine-to-machine; this includes energy trading, but will also extend to economic transactions globally.
Cyber Ventures: In a future where everything is digital, cyber security will be fundamental and foundationally critical.
Disruptive Digital: This covers pure digital business models and technologies that can actively disrupt the future of energy.
What attributes do you look for the companies you invest in, and how do you find these companies?
I'd say the number one thing is the team. Often, we tick the boxes on tech and initial customer traction but if there isn't a team we believe will ultimately be able to scale and that we can work with, we will kill potential deals.
We have developed a really wide network now and source deals directly by attending a variety of events and meet-ups across our focus areas, we get deal flow from other VCs, from academic institutions, etc. Whichever way we source and find our deals, relationships remain at the core. We then network our portfolio companies into other VCs, corporates, accelerators, incubators and other meet-ups and events.
The team component is all the more important when we are sourcing something completely from cold – we fundamentally need to spend a lot of time with the founders during the sourcing process in order to distil to the investment stage. One year we saw 2,000 companies to invest in 16 – so we have a very wide funnel.
You personally have been involved with a number of very successful tech start-ups turned unicorns. How has that experience helped shape the innogy Innovation Hub approach?
At its core, it has reinforced a couple of very important lessons:
The importance of mindset: When it comes to setting up and creating the future, digital businesses must adopt a very different mindset. I hesitate to use the word "agile", but it's everything from being emotionally intelligent and aware, to being able to build relationships, influence and get things done without relying on hierarchy. It teaches you to not think sequentially or in a linear fashion but to embrace experimentation – by testing and learning, trial and error. It taught me the importance of data and continuous measurement. It also taught me about innovation coming from unexpected places as opposed to thinking it can only come from within narrow fields.
How to scale businesses: All the businesses I've worked in have made many mistakes along the way. I was working for them at a time when they were scaling just post getting up and running. The lessons from the mistakes they made in that phase have been very valuable to the start-ups in our portfolio. These lessons include not compromising on talent; not tolerating poor performance for the sake of loyalty – loyalty should never compromise view of performance; and really listening to the customer rather than simply pushing your idea because you love the product.
Both of these values are really important to our work at the Innovation Hub. We apply this mindset to how we approach both the transformation of the sector and our investments into our start-ups, while scaling start-ups is at the core of what we do. We have a higher tolerance for failure, helping start-ups to experiment rather than thinking sequentially, and ultimately support their scaling and sector disruption.
How has innogy Innovation Hub's approach to marketing/communications evolved over time?
We were conscious to not tell a story until we had a story to tell. That was really important. We weren't talking about our 'success' until it was validated because we knew we were on that learning journey first and foremost. That's a double-edged sword of course and we've probably missed out on some opportunities along the way, but we're glad that we waited until we had a real story to tell before we started talking.
It was critical to us that when we did start our external communications programme, that we didn't choose a specialist energy communications team. Our goal isn't to communicate in an energy echo chamber, but to share our vision with a global audience of corporates, start-ups and the business and finance communities – particularly in the US and UK. We have a big vision that relies on collaboration and co-operation, and communications plays a key role in helping us to develop our platform of like-minded partners.
What marketing/communications campaigns are you most proud of at innogy Innovation Hub?
It's a combination of the traction we've been able to achieve through our thought leadership programme, and leveraging social and digital media in particular to amplify that with both existing and new audiences.