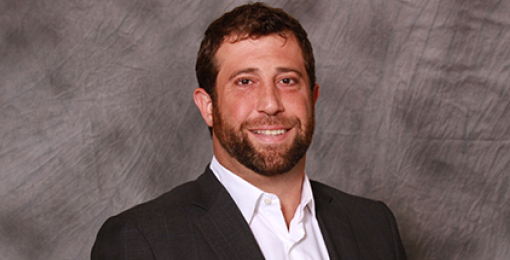 We set high standards for who we choose to work with at Shore and in our portfolio companies. We never settle and stay focused on recruiting hard working and humble leaders.
What healthcare investing opportunities did you identify when you launched Shore Capital Partners in 2009 and how has healthcare investing changed since then?
Since our founding, Shore Capital's strategy has been to be proactive in identifying attractive industries for investment. By "picking our pitch" we believe we can develop greater in-house industry expertise and build a world-class Board of Directors of industry experts. These two factors combined provide our portfolio companies with unparalleled support as they grow from local leaders to regional leaders.
We target niches based on several factors, including, size, sustainable growth rates, market fragmentation, and secular industry tailwinds. Although our approach hasn't changed since 2009, our target sectors have. Each industry has its own life cycle and Shore strives to invest in industries when investment conditions are ripe and strengthening.
What sub-sectors within the North American healthcare space are you finding most attractive?
Shore is actively studying and targeting several healthcare sectors, including:
Dental Service Organizations
Physical Therapy
Staffing and Consulting to Life Sciences
Infection Control Surgical Products
General Ophthalmology
Clinic-Based Podiatry
Women's Health – OB/GYN
Vein Clinics
Third Party Administrators
Medical Device Outsourcing
Outpatient Mental Health
Orthodontics
Urology
Shore Capital Partners originally launched as a healthcare-focused firm and has now added food and beverage to its strategy. What was the rationale behind that addition?
Shore's strategy is to be the premier microcap investor and the first choice for entrepreneurs and executives seeking a partner for growth. Investing in microcap companies with $1-10M of EBITDA is and always will be our core focus. Therefore, to expand, Shore will expand its industry expertise to additional targeted verticals. Within food and beverage, we are targeting:
Ingredients and Spices
Specialty Snacking
Nutraceutical
Better-For-You Baked Goods
Food Safety and Quality Testing
Natural Pet Food
Fiber-Based Packaging
Flexible Packaging
Frozen Foods
What advice would you give others thinking of starting a PE firm?
The two biggest success factors for Shore have been People and Process.
With respect to People, we set high standards for who we choose to work with at Shore and in our portfolio companies. We never settle and stay focused on recruiting hard working and humble leaders.
With respect to Process, we are very committed to two key processes: our investment process and our value creation playbook. Our investment process is focused on being proactive and developing deep industry expertise and networks prior to making an investment. Our value creation playbook applies that expertise and network into creating a world class management team and board of directors capable of achieving an aggressive five year growth plan through repeatable business development initiatives.
How has public relations and marketing played a role in the success of Shore Capital Partners?
Shore Capital has partnered with BackBay Communications for all of its public relations programs. We do not have the expertise in house and have partnered with one of the best in the business to help us scale efficiently. Furthermore, Shore focuses on building relationships, one person at a time. Specifically, all Shore senior professionals are assigned cities to build relevant relationships in and we host several events throughout the year in Chicago, Nashville, and Las Vegas to deepen these relationships. We believe that investing our time in direct conversations to further our industry expertise and support our portfolio companies will drive results.