I'd like to thank BackBay's clients, employees, and partners.
2020 was an extremely difficult year for everyone, full of obstacles and uncertainty.
It wasn't easy, but through working together we got through the challenges and in many cases emerged even stronger than when the year began.
We were often online at the crack of dawn, only signing off before going to bed. Like our clients, we did what was needed to succeed.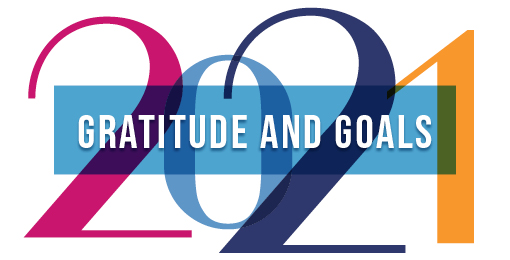 It wasn't easy, but through working together we got through the challenges and in many cases emerged even stronger than when the year began.
Looking back, it was through these challenges that the differentiators we often discuss became more appreciable, as clients leveraged our integrated approach to marketing and communications.
Beyond just, public relations and content marketing, for instance, we were able to step in to help clients coordinate internal communications, manage crises, and provide valued counsel around positioning against a dynamic and fluid backdrop.
We collaborated strategically with our clients to help them build their brands and drive new business.
What was most gratifying was that these efforts worked.
Among our Private Equity clients, 2020 for some represented their most active year yet in deploying capital, and for others, their most successful fundraising efforts to date.
Our Fintech clients also thrived, riding the acceleration of digital transformation trends. We helped introduce new unicorns and worked with others that attracted significant funding rounds or new acquisition partners.
Our Asset Management clients were busier than ever. In such an uncertain environment, many doubled down on client communications to remain transparent and provide a source of clarity and insight during an environment in flux.
And our Impact Investing clients continued to garner attention across the spectrum of their focus areas – from sustainable infrastructure and affordable housing to private capital investments in sub-Saharan African companies, to research supporting the investment case of impact and ESG-oriented strategies.
When I wrote the 2019 year-end letter on the heels of a record year at BackBay, I set out our goals for 2020:
Maintain and increase client satisfaction
Focus on growth
Hire the best available team members
Continue to innovate
And celebrate success
With collaborative client partnerships, and the hard work and dedication of our employees, I'm pleased to report that we accomplished our goals.
Looking forward to 2021, there are certain themes I believe we can build upon:
Our Relationships, can always be further cultivated, with our clients, colleagues, families, industries, and our communities.
Flexibility is another trait we can further develop, through having a strategic plan in place, but being ready to adjust it as circumstances change and new opportunities present themselves.
Resilience and grit is an attribute that was particularly important in 2020. Through remaining upbeat, creative, and focused on both the present and the future, we can endure whatever challenges await.
We will also seek to conduct ourselves with Authenticity and Empathy. We can stay true to ourselves, while being aware of what others are going through. And these characteristics will position us to better serve our clients in an era when these qualities are becoming prerequisites for communications professionals.
Finally, after a year that has been so challenging and humbling in so many ways, we recognize we have a lot to be thankful for. We will continue to conduct ourselves with Gratitude and embrace the challenges and opportunities we're confronted with.
Here's to a healthy, successful, and joyous 2021.
Thank you.