Game changer.
We all know that tired, clichéd term gets tossed around ad nauseum in the banking and fintech industries, but how else would you describe LendingClub's pending $185 million acquisition of Boston-based Radius Bank?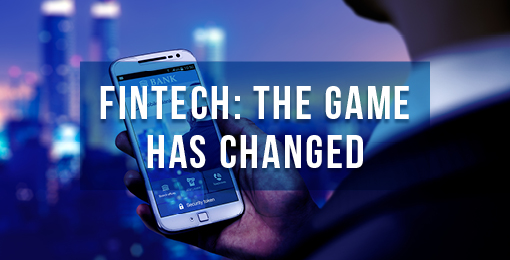 While fintechs scoffed at the concept of the Office of the Comptroller of the Currency's special charter, LendingClub essentially said, 'hold my beer,' and bought a bank.
Monumental? A paradigm shift? Seismic? All the clichés fit the description of this deal. One banker on a LinkedIn said it best: the industry changed today.
And here's another cliché to keep in mind: this might open Pandora's box to similar deals.
LendingClub essentially skipped the line to secure a coveted banking charter/license, one it's been reportedly seeking for some time. While fintechs scoffed at the concept of the Office of the Comptroller of the Currency's special charter, LendingClub essentially said, "hold my beer", and bought a bank.
The deal is subject to regulatory approval, which could be a thorny issue in itself.
"Structuring the deal is the easiest part of this process," John Piazza, who is involved with strategic and fintech partnerships for Fifth Third Bank, said in response to one of my tweets on the news. "Regulatory approval will be the biggest barrier to this becoming reality."
And while LendingClub's awaits that regulatory decision, it has me wondering, what's next?
But first, let's briefly re-examine the reasons why this acquisition makes sense for LendingClub:
The fintech now will eventually be able to break free of its partnership with Utah's WebBank, which currently issues LendingClub's loans.
That separation, in turn, will save LendingClub some $40 million a year in bank fees and funding costs, according to CNBC.
LendingClub will be able to turn around and offer its customers a full suite of banking services.
And doing so will help give LendingClub buckets full of rich data it can then turn around to use for lending decisions, personalized offers, etc.
And that's just the tip of the proverbial iceberg.
Radius Bank itself is a financial institution like few others. It considers itself a fintech in its own right and has never been shy to work with startups and dabble in banking-as-a-service initiatives.
For example, in January Radius struck a deal with NerdWallet to enable readers of the financial comparison site to open Radius savings accounts through the NerdWallet app. Radius also has connection to more than a dozen fintechs, including the likes of Brex and NorthOne, two companies that cater to small-and-medium-sized businesses.
Think about what LendingClub can do in the near future with these capabilities. But also consider what might come after this deal is approved.
In the past five years, the industry has often asked what would happen if giant tech companies such as Apple, Google and Facebook got directly into banking. Each of those companies already dabbles in banking and payments products.
Apple obviously has Apple Pay, and the Apple Card through its partnerships with Goldman Sachs and Mastercard.
Google for years has dabbled in mobile payments and is now working with Citibank and Stanford Federal Credit Union on checking accounts.
Facebook always has been interested in payments, which started years ago with its ill-fated Facebook Coins, then transitioned to P2P payments, and is now trying to push Libra to the masses.
But what if LendingClub's purchase of Radius spurs those tech giants to buy a bank? Apple has $207 billion in cash on hand. That's a lot of purchasing power. Of course, Apple would just need to purchase one bank like LendingClub to get that national bank charter.
Who's to say CBW Bank wouldn't be an attractive target for a giant tech company, or one on LendingClub's level?
And what about Chime? The challenger bank's CEO said after the company's last funding round that it was interested in making acquisitions. Chris Britt has always maintained he has no interest in pursuing a bank charter. But does that change now?
Of course, as Piazza pointed out, the regulatory scrutiny would be white hot for giant tech companies, especially in our current political climate. That might prevent others from following LendingClub's lead.
One thing is clear about all this: the financial services world is changing.
If you're in the process of developing thought leaders to be the face of your company, this is an area those executives will need to be well-versed in. Remember the banker I quoted from earlier? The game changed with this news. Be sure to have an opinion on it.
When Visa purchased Plaid last month, it sparked speculation on what was to come in 2020. And now we have this. We're in for a wild ride. Be ready to discuss it on a high level.