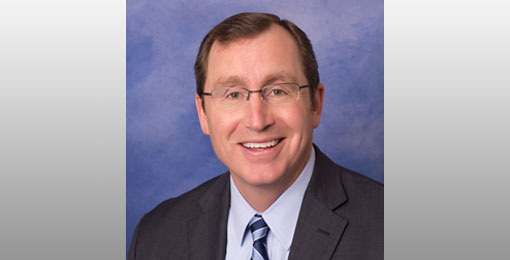 What we at Foreside work diligently at is helping the industry understand that outsourced compliance is appropriate at any stage of a financial services' firm's lifecycle.
What is Foreside's value proposition and how does Foreside help clients navigate growth and risk?
Precision, expertise, and integrity; combined with professional insight, position Foreside to offer customized compliance and technology solutions to the investment management industry. Foreside is committed to providing cost-effective, tailor-made solutions that allow our clients to focus on portfolio management and business growth while continuing to adhere to distribution and compliance best practices. As a strategic partner to our clients, our experienced professionals stand ready to advise regarding all aspects of the regulatory, financial, operational, and distribution requirements of broker-dealers, registered investment advisors, and asset managers.
How much has Foreside grown in the last several years and what has been driving your growth?
Foreside provides a full lifecycle of tech-enabled governance, risk and compliance solutions to the investment and wealth management industry. Our revenue has grown by over 2.5x through both organic initiatives and acquisitions in the past 4 years.  Foreside achieved operating efficiency and margin expansion, resulting in over 6x EBITDA growth.
We accelerated organic growth through investments in sales, marketing, brand and thought leadership. We moved away from a regional sales approach and implemented a productized sales focus, and with BackBay's tactical and strategic guidance, we built out a focused digital market effort, leveraging social media, PR and thought leadership.
We developed a proprietary, client-facing technology platform and partnered with best-in-class third party solutions, transforming the client service model by providing an end-to-end solution delivered through a "single pane of glass." On the acquisition front, we completed eight acquisitions, adding additional scale, product capabilities, geographic reach and new end markets. Our employee and client base grew from 140 and 300 at the time of private equity investment, respectively, to over 300 employees and over 2,000 clients today, while achieving 94%+ retention rates.
Foreside has been very acquisitive. How have you targeted your acquisitions, what have they added to your business, and do you anticipate more of them?
Foreside will continue to keep its eyes open for additional acquisitions to enable responsible growth of the firm for not only our clients, but our employees. We have always focused on buying well-run firms that are a good cultural fit and are scalable. Foreside is also interested in building our its regulatory technology solutions, as well as in opportunities to expand our geographic footprint beyond the U.S. Foreside believes that the recently announced investment by Genstar Capital offers a compelling opportunity for clients, employees, and equity holders.
What are the three main things new financial services companies should consider when contemplating compliance solutions?
First off, firms need to consider finding a solution and a partner that will grow with them. What we at Foreside work diligently at is helping the industry understand that outsourced compliance is appropriate at any stage of a financial services' firm's lifecycle. Second, it is essential for firms to not wait until they already have a compliance-related issue, sometimes that is already too late. Although we have gladly stepped in under those circumstances, we believe strongly that building a culture of compliance is the key to a firm's success in financial services. Lastly, when firms find a reliable and trustworthy compliance solution, they can continue focus on their growing their business practice while utilizing a partner as path forward to regulatory success.
What are the advantages or disadvantages to being based in Maine?
There are many advantages to being based in Portland, Maine. Maine is a beautiful place, offering a great talent pool, prestigious colleges and universities for recruitment, an excellent quality of life and attractive cost of living for our employees. Maine's access to Boston, New York and other major financial centers makes it easy to see our clients, and for them to come visit us. Foreside is headquartered in Portland, Maine, with regional offices throughout several geographic regions through out the U.S., recently adding an office right outside of Pittsburgh with the most recent acquisition of Hardin Compliance Consulting.