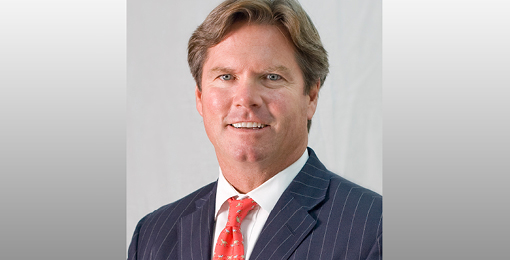 Marketing, coupled with great customer service, allows you to build a strong brand and have more control over the messages you are sending out to the public.
Traditionally, what has been Murray Devine's approach to marketing and communications?
From the start, Murray Devine has approached marketing and communications with a keen eye on certain tenets: conveying a positive brand image and delivering a rewarding client experience that are both so vital in fostering mutually beneficial and long-term relationships. Success in many ways ultimately reflects on the ability to differentiate through providing excellent service, impeccable attention to detail and unmatched valuation expertise. Since much of our success has come from client referrals, repeat business and word-of-mouth marketing, we believe that we have done a nice job building a strong, respected and positive reputation that serves as the keystone for our broader marketing efforts.
How would you describe the firm's positioning in the marketplace, and where have you sought to grow your business over time?
When we began in 1989, our core business focus was in private equity. While we have expanded into other areas, our expertise in PE continues to serve us well. We have worked with over 75 private equity firms and many continue to use our services today.
As we continue to grow, portfolio valuation work has become a significant component of our business. This is driven, in part, by the increased scrutiny over fair values of illiquid investments that is leading funds to engage a trusted, independent third party to deliver valuations that will stand up to the strictest of scrutiny. As a result, we have been engaged to provide valuation services to many firms within the alternative investment space (private debt and equity, hedge funds, etc.) including Business Development Companies (BDCs), who have combined assets under management in excess of $10.5 billion. The rigor and attention required to provide accuracy around portfolio valuations has driven many to outsource this work so they can shift their focus to other critical undertakings. We see this as an ongoing growth opportunity, particularly as new regulations continue to focus on transparency.
Why is marketing so important in the valuation space and how have you conveyed your value proposition in the past?
From a high level, it can be difficult to convey the differentiating factors between valuation firms, making it extremely important to take advantage of marketing. Marketing, coupled with great customer service, allows you to build a strong brand and have more control over the messages you are sending out to the public. Marketing tools allow you to reach, engage, and retain clients by sending out positive messages, advertisements, or email campaigns. It can help sustain an already strong brand, while simultaneously enhancing the efforts of the sales and production teams. Our value proposition has always been that we provide valuations and valuations only, with no ancillary offering to distract from our focused, reliable and responsive service.
Marketing is also becoming increasingly more important as the market for illiquid investments continues to grow and the need for fair valuation becomes more pronounced. It is important that as a firm, Murray Devine continues to expand our marketing efforts to stay in front of existing clients while also pursuing new relationships with those who may not have had a chance to work with us yet.
We also see an opportunity to help build awareness among existing clients and prospects around the growing regulatory and reporting demands. To the extent we can help CFOs and IR teams recognize the challenges of providing precision around fair value, we believe that will help convey why specialization is so important in this field.
How do you see your approach to marketing and communications evolving over time?
As we continue to grow and evolve, utilizing social media and actively updating our website is imperative. As we mentioned earlier, word-of-mouth marketing is critically important and will remain central to our marketing efforts. Moreover, in building upon that, our subject matter experts will take active roles as both attendees and speakers at conferences relevant to valuation, BDCs, private equity and mergers and acquisitions. We also plan to leverage these efforts through a thought-leadership program that can further drive engagement to stimulate a deeper conversation with existing clients and prospects. In addition, we are also increasingly incorporating traditional public relations into our marketing efforts as this dialogue with key reporters ultimately helps to build awareness around best practices throughout the industry.
What has been your favorite ad campaign and why?
We have enjoyed a long-standing, positive relationship with PitchBook. Their platform has been very effective, both from an advertising perspective – in that we have been able to enhance our brand and visibility among a key target audience – and through content marketing. With respect to the latter, we have taken advantage of the opportunity to share thought leadership through Q&As, which are an integral element of PitchBook's quarterly private equity report, and through their Dealmaker Columns, published weekly and delivered digitally and via email to their large subscriber base. These mediums, which complement our efforts through owned and earned media, allow us to generate meaningful, relevant content and ensure it is reaching the right audience to drive traffic to the website as well as facilitate conversations with both prospective and existing clients.